The Giclée Reproduction Process
museum quality reproductions
What is a Giclée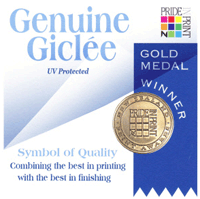 A fine art digital print or Giclée (gee-clay) is an individually produced, high resolution, high fidelity reproduction done on a special large format printer.
Giclées are the most acceptable form of fine art reproduction and are widely exhibited at museums and galleries.
Giclées are superior to traditional lithographs. The colours are brighter, last longer and are so high resolution that they are virtually continuous tone, rather than tiny dots. The range or 'gamut' of colour for Giclées is far beyond that of lithography, and details are far sharper.
EarthSea Gallery have sourced a first-class Giclée Printer who endorses the highest standard of printing and the greatest longevity. Archival inks are guaranteed to last in excess of 100 years under normal light conditions without fading. EarthSea Gallery's Giclée prints carry the quality assurance mark of Genuine Giclée™.
A Giclée print from EarthSea Gallery is a valuable fine art reproduction. As with any fine art, please ensure it is not displayed in direct sunlight.
Should I Purchase a Giclée Print on Fine Art Paper or Canvas?
Every year several of Peter's paintings are reproduced as Fine Art Giclée prints onto archival canvas or archival German Etching watercolour paper. The Giclée prints are guaranteed against fading. We take great care in the reproduction of these images and each image is individually checked for colour accuracy and print quality. Each print comes with a numbered Certificate of Authenticity and some have limited editions.
Fine Art Paper
The fine art paper (watercolour paper) Giclée prints are purchased rolled in acid-free tissue paper and carefully packed in heavy-duty postal tubes.
We recommend you purchase a Fine Art Paper print if you have a small display space or prefer the classical look of a framed reproduction. The paper prints are very detailed and refined. Giclée prints on paper must be framed behind glass to protect the image from dust and fly spots. We suggest you purchase the rolled print and take it to your local framer as we are reluctant to courier the framed images. We are able to recommend a quality framer in your area. EarthSea Gallery has on display, a small range of framed Fine Art Paper prints for sale.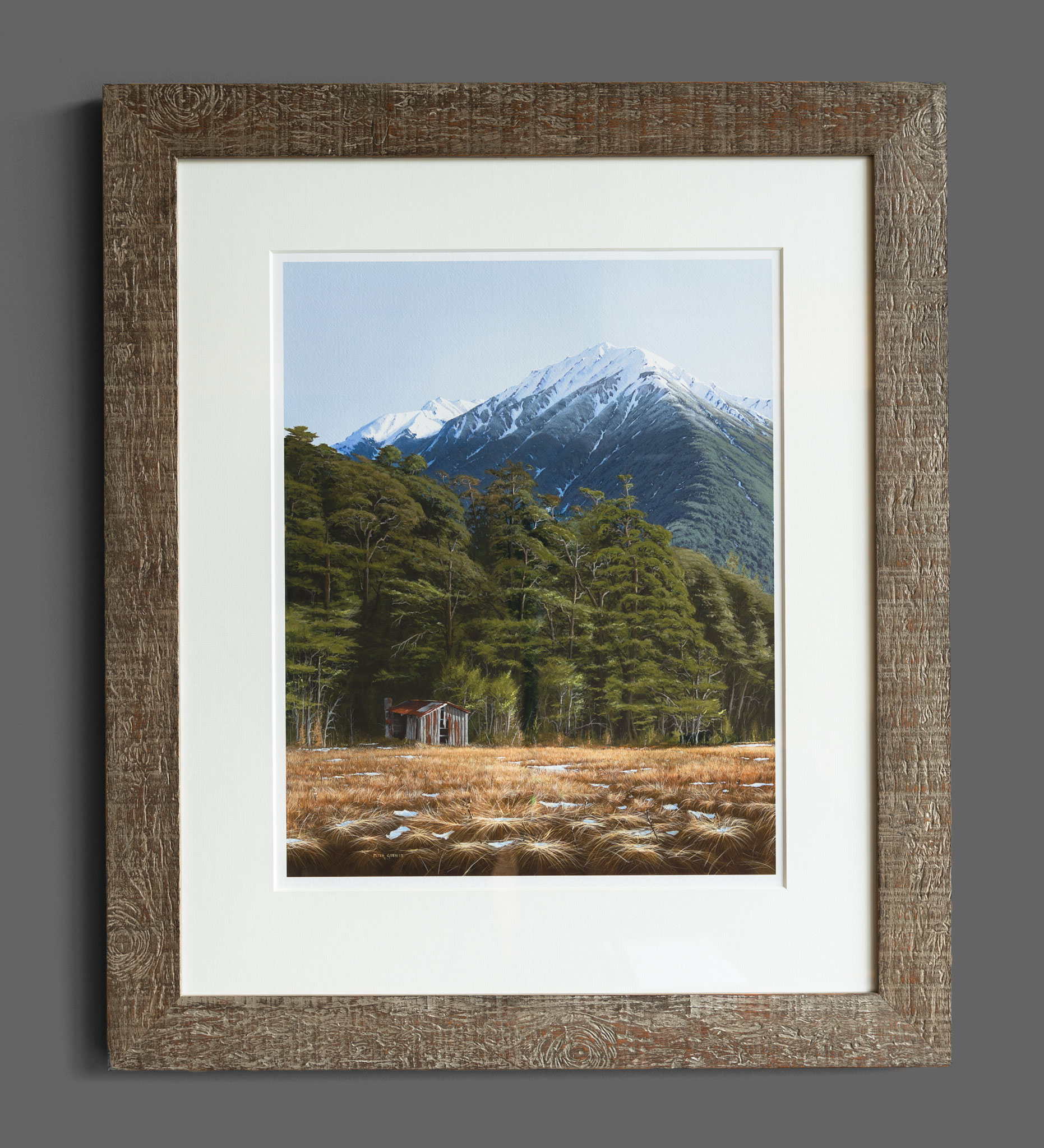 Canvas
Canvas Giclée Prints can be purchased rolled or stretched (ie block-mounted). Canvas prints don't need to be framed behind glass therefore when stretched up they have the look and feel of an original painting. Any dust and spots can be gently removed with a damp cloth.
Peter's canvas Giclée prints are purchased rolled in acid-free tissue paper and carefully packed in heavy-duty postal tubes. We courier the prints tracked to international destinations the GST (Goods & Service Tax) component of the price generally offsets the shipping cost.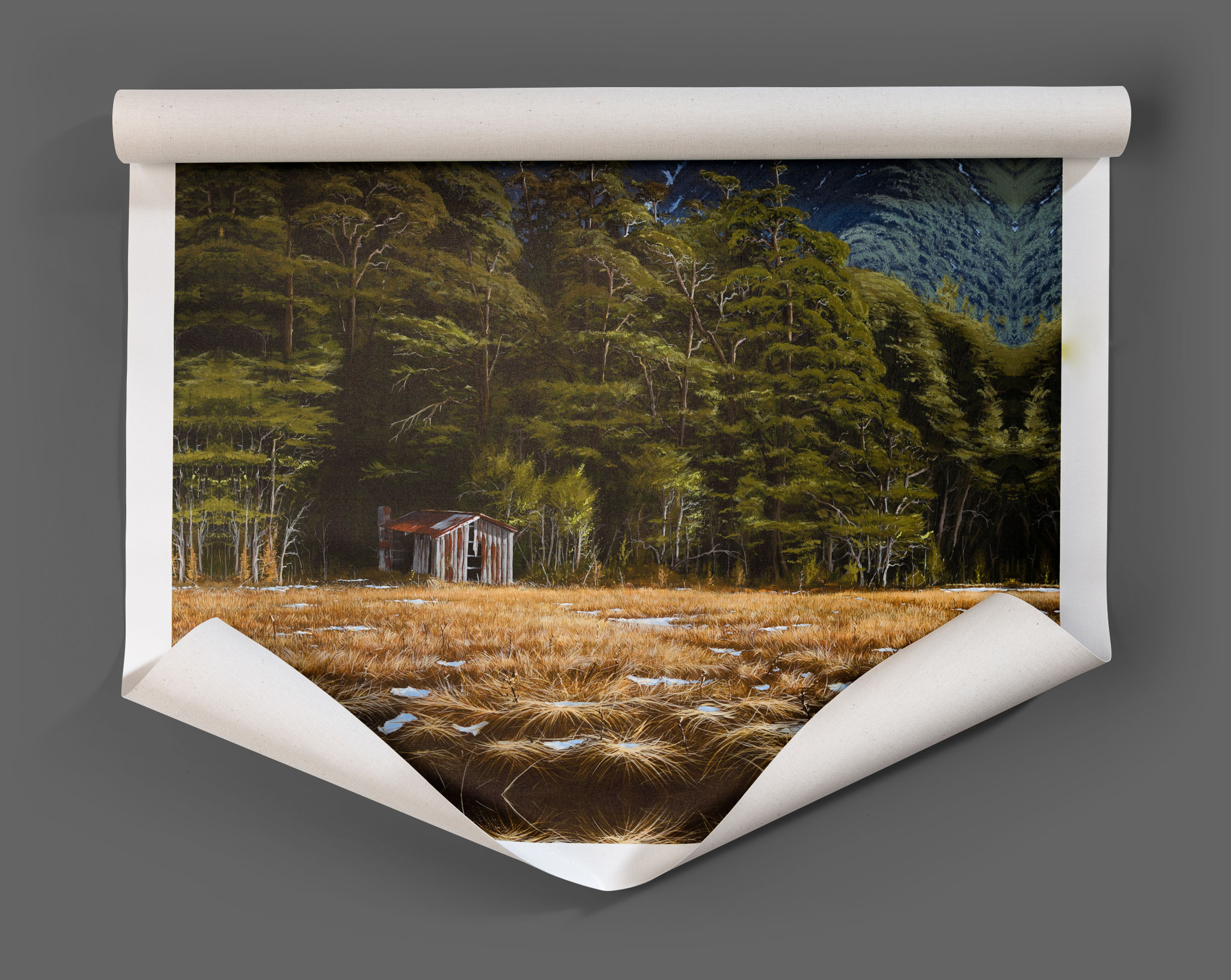 Many NZ customers purchase their Giclée Prints on Canvas block-mounted or stretched. We recommend you purchase a canvas print if you have a large display space. The block-mounted canvases look modern and minimalistic in a contemporary home without the heaviness of a frame. The edge of the print is mirrored onto the outside so in effect, it appears to wrap around the sides. Although we offer only 3 sizes on our website we are happy to order sizes to suit our customers' requirements. Because the file sizes used to print the reproductions are so large there is no loss of resolution when the images are enlarged greater than two metres long. EarthSea Gallery currently has insurance on all block-mounted canvas reproductions to NZ addresses.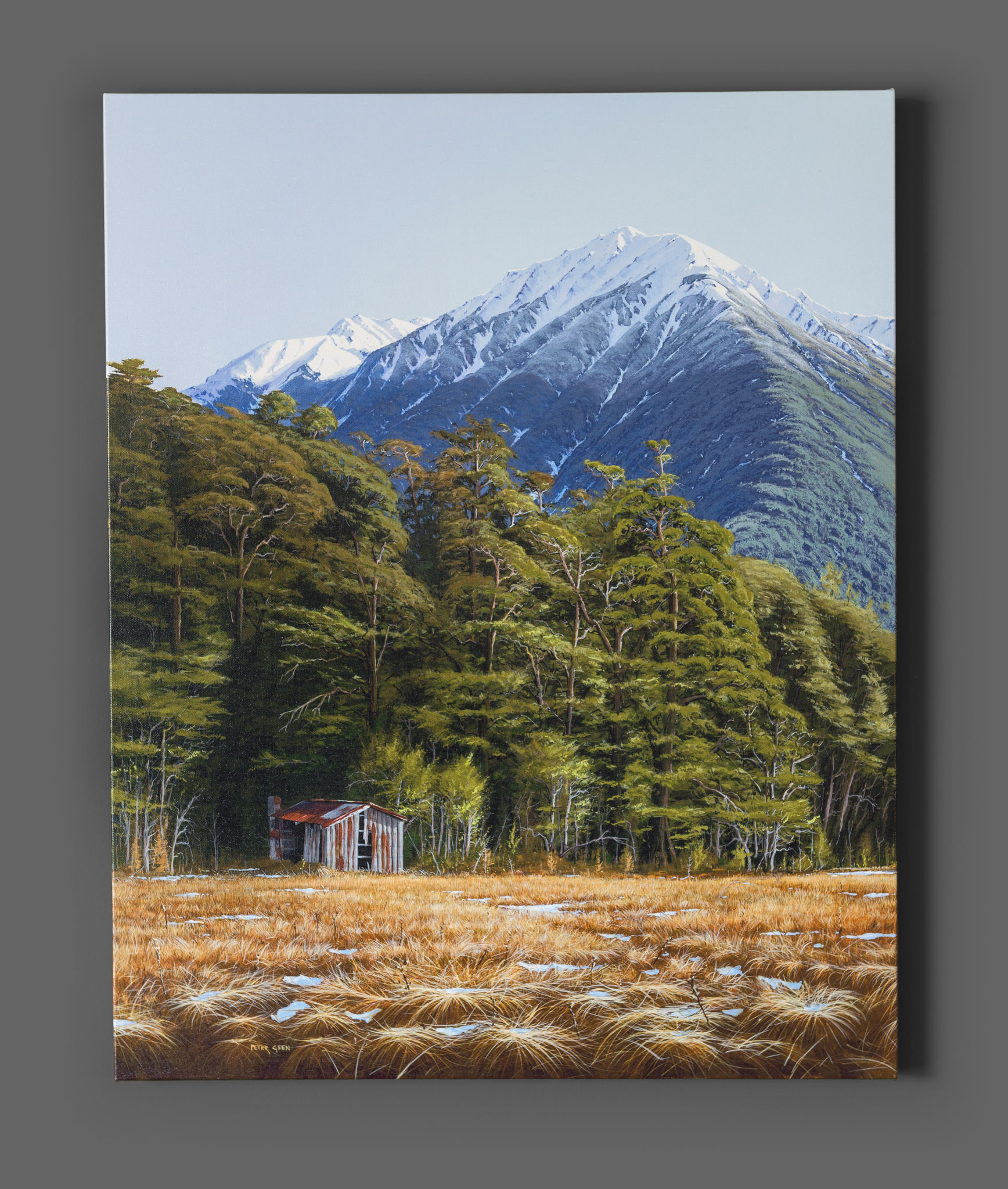 Some customers prefer the classical finish to their artwork and a frame will provide this. A framed canvas Giclée will look very similar to the original painting at a fraction of the price. The canvas print must first be stretched and then a frame is chosen to compliment the work. EarthSea Gallery can recommend quality framers throughout NZ and advise on framing options.